Vytru is now part of the Flipdock family of productsPlease visit our new home on www.flipdock.com
Room 4 DIY Skype Room System
Room 4 is a plug-and-play and complete meeting room video conferencing device for Skype for Business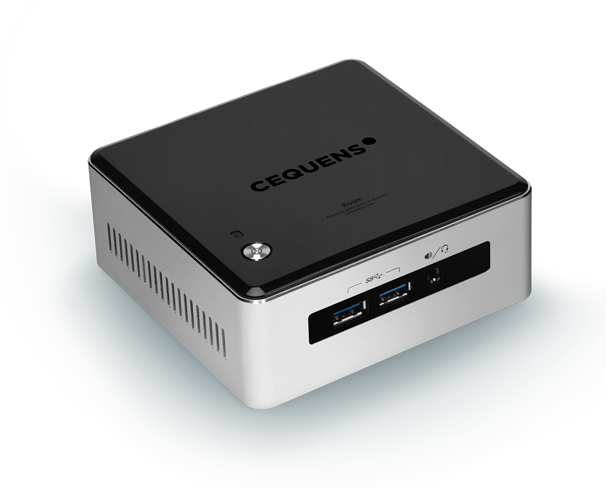 Support for USB AV devices and peripherals
Share content from USB storage devices, HDMI, or mirror mobile/tablet wirelessly with AirSharing and Intel Unite
No bulky equipment or large investment, Room 4 is a
4in x 4in hardware device
Plug-and-play and 4-minute setup
Dual display, touch display, and PTZ camera support, ideal for any room size
Read More
---
Microsoft Skype For Business/Lync Video Endpoints

Room Video Conferencing


RVC system extends Microsoft Lync/Skype for business to the video conference room while reserving the familiar Microsoft Lync features so users can participate in audio and video conference calls with people and systems in your organization's Microsoft Lync directory.


Executive Video Conferencing

EVC is a video conference system dedicated for desktop users who are always in a need to meet face to face with remote colleagues, partners, and customers, without leaving their desk.

Kiosk Video Conferencing

KVC - Kiosk Video Conferencing from Vytru is a cloud-based solution that allows for real-time video communication using Skype for Business and Microsoft Lync between your customers and your employees.

---
Microsoft Skype for Business/Lync Applications
Contacts Manager for Lync

| | |
| --- | --- |
| | Creative administration tool that centrally and automatically manages Skype for business/Lync contact lists for all users from one location. The consistent, updated, and organized contact lists will increase Lync user adoption and productivity, enhance users communication, accelerate Lync/Skype users adoption. |

Web Chat Widget

| | |
| --- | --- |
| | Web Chat Widget for Microsoft Lync/Skype for business helps you to connect with your anonymous website visitors from your Microsoft Lync/Skype for Business client from anywhere. Engage with your website visitors and deliver a better customer experience with IM, Audio, Video, and Screen Sharing. Not only that, track your visitors and know where they found, where they are, and what they are interested in. |